Facing one of nation's best, Gabriel Davis showed off NFL talent of his own
UCF dominated Stanford, getting out to a big first half lead and cruising to a 45-27 victory.
There were many battles won within the game, the most notable being between Gabriel Davis and Stanford cornerback Paulson Adebo. UCF's junior wide receiver caught four passes for 63 yards and a touchdown, several times burning Adebo, a preseason All-American and likely top NFL Draft pick, with double moves.
The matchup was highlighted many times during the ESPN broadcast.
"Adebo got roasted and toasted by Davis!," play-by-play voice Mark Davis exclaimed after Davis hauled in a 38-yard touchdown grab.
Later, a remark was made that Davis was "working Adebo like a part-time job."
For a player who has NFL aspirations of his own, Davis said Monday that he was especially looking forward to facing such a highly-touted prospect.
"I heard before the season started that he was a preseason All-American," Davis said. "Once the week finally came up, I was actually really excited. I was watching film on him. I actually lost sleep over it because I was so ready to play against him. I just wanted to show I can play against guys like that and make big plays and compete. He was a great corner, probably one of the best I've gone against. He was really good. Class act kind of guy. I'm happy I was able to compete against him."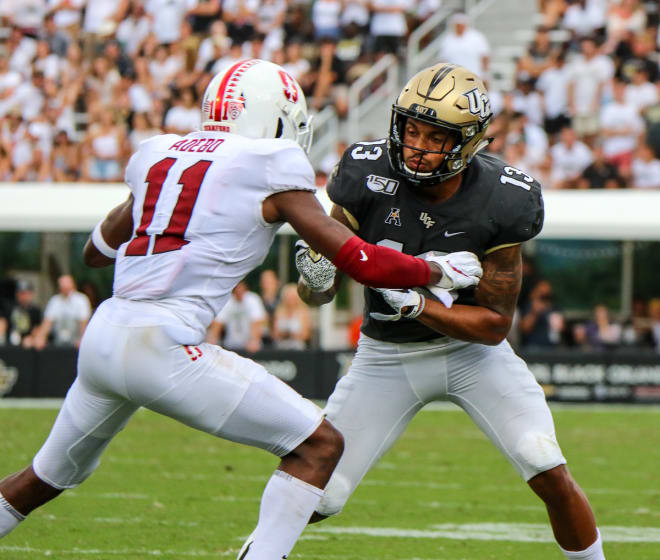 Davis analyzed all the Adebo film he could get a hold of, trying to pinpoint tendencies and tells that revealed what he would often try to do.
"It feels good when you're ab