Rivals Cyber Monday offer - $99 Fan Store Gift Code for New Subscribers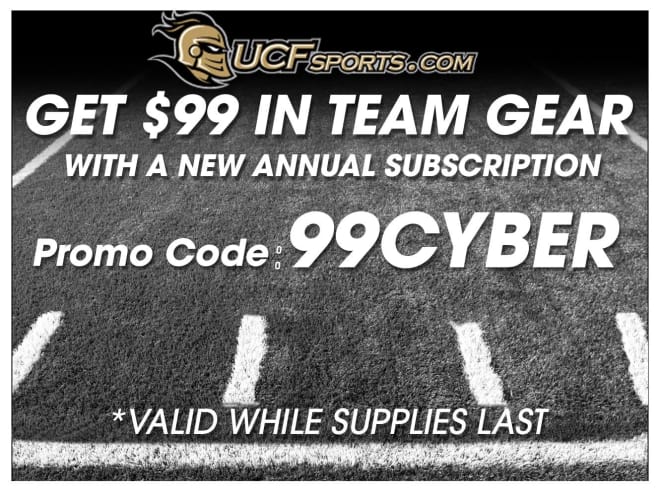 Been thinking of signing up for UCFSports.com and the Dungeon?
Rivals has a special Cyber Monday offer for new subscribers. If you sign up for an annual subscription, you will receive a $99 gift code to the Rivals Fan Store (powered by Fanatics). Codes are available today and while supplies last.

If you do not yet have a registered account on Rivals, click this link:
Just make sure you select UCF in the drop-down box.
If you are registered and have a username already, start with this link:
https://ucf.rivals.com/subscriptions/new?promo_code=99Cyber

Make sure to verify the promo code 99Cyber is correctly inputted.
This offer also applies to current monthly subscribers who are interested in upgrading to annual. I posted those specifics in the Dungeon.

The codes are available while supplies last. There are a finite number of codes for the entire Rivals network and it's unclear how long they will last. If you are interested, I suggest taking advantage immediately and not putting it off.
In other words, if you commit to a $99 annual subscription, you'll basically get your money back in the form of a Rivals Fan Store (powered by Fanatics) gift code.
Thanks!