Double Boom: Henderson twins commit to UCF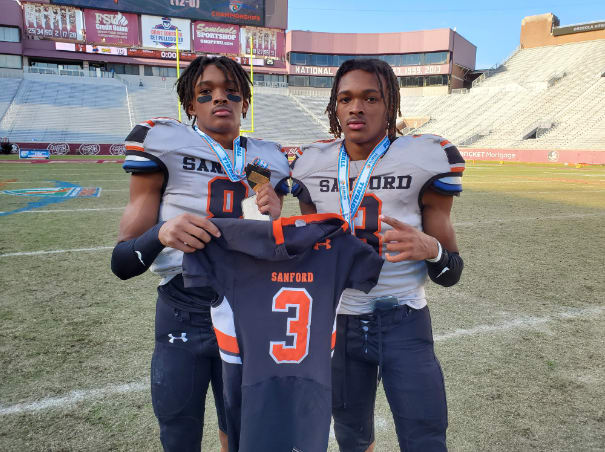 The recruiting momentum continued for UCF on Monday as two of their top targets - Demari Henderson and Ja'Cari Henderson of Sanford (Fla.) Seminole - announced their commitments to the Knights. Earlier this month they announced a final three that also included Florida and Miami.
The defensive back duo have long been coveted by Gus Malzahn's staff, which has made a concentrated effort to keep the best local players at home.
The twins made their selection known in a video posted by USA Today.
"For the next three to four years, we'll be taking our talents to the University of Central Florida," they said.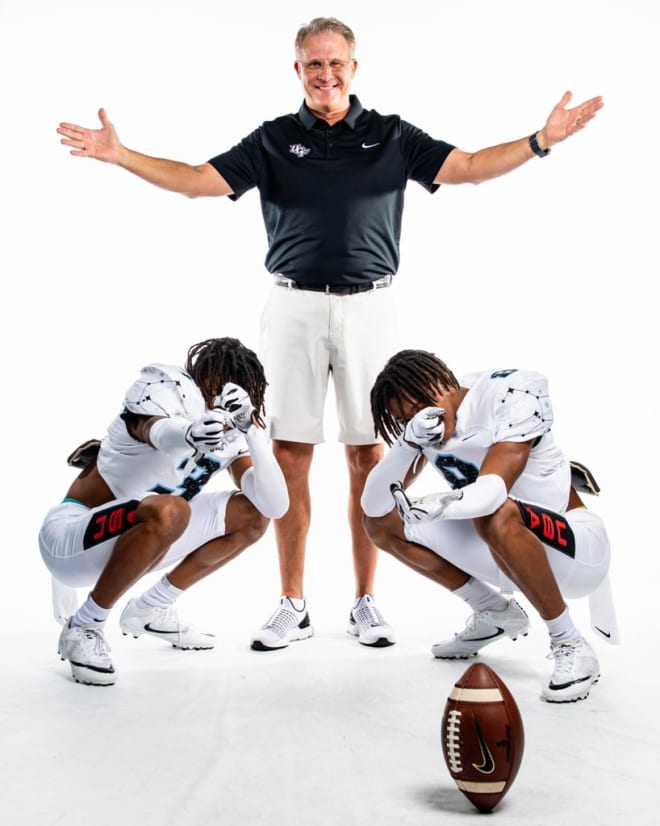 In an earlier interview with USA Today, the Hendersons said they really connected with the coaching staff.
"At UCF, we really like T-Will (defensive coordinator Travis Williams. You want to play for somebody like him. He has energy. He's like us. Come from the same place. We can relate to him. When you go to his office, you don't even need to talk about football. Just talk about life. The coaches keep it real.
They'll be joined by friend and teammate Kameron Moore, a linebacker who previously committed to UCF. Other Orlando-area stars in the class include offensive lineman Leyton Nelson (Boone) and defensive back Nikai Martinez (Apopka).
The Hendersons are dynamic athletes that played a huge role in Seminole's perfect 2020 season and state championship. Demari's future could be at safety, while Ja'Cari's preferred spot is cornerback.
UCF has had tremendous success with twins in the past, including Shaquill Griffin and Shaquem Griffin and Jordan McCray and Justin McCray.
UCF's Class of 2022 is up to 15 total pledges and is currently ranked No. 35 nationally.